Alaska Air Taxis, Air Charters, and Flying Services
~ Alaska air tours, flightseeing, bush fly in, drop off air taxi flying services for hunting, fishing and backwoods adventure ~


Andrew Airways ( Kodiak Island, Alaska )

Call and let us help you arrange your next adventure in the great outdoors of Alaska's Kodiak Island-anything from the infamous Kodiak Bearviewing Adventures, fishing trips, hunting, float river trips, to a leisurely flight seeing trip, all of which will provide an excitement never felt before.





Ellison Air ( Anchorage, Alaska )

We would encourage everyone to experience the thrill of Alaska by air. We are proud to share the wonders of this great land with others and invite you to join us at Ellison Air for one of our many spectacular Air Tours. We guarantee it will be one of the highlights of your time spent in Alaska.

Sportsman's Air Service (Galena and Anchorage, Alaska)

Sportsman's offers fully guided, unguided outfitted and transported air charter hunting and fishing options. Based from Galena, Sportsman's hunts the National Wildlife Refuges of Western Alaska. Alaska Game management units 21, 23 and 24. September hunts targeting moose, grizzly bear and are offered. Based from Anchorage Lake Hood sea plane base, Sportsman's also offers service to remote fishing destinations throughout south central Alaska. Email: mail@alaskasport.com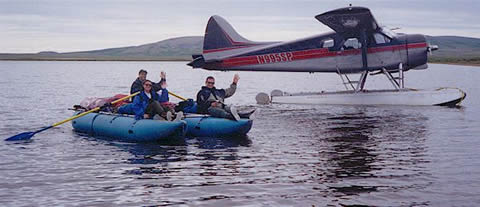 To advertise in this Alaskan directory, please contact:
Alaska Internet Marketing, Inc.
Anchorage, Alaska
Tel: (907) 274-9954
or
email us at info@alaskaoutdoors.com !